The Ultimate Guide to the Vinyl Wrapping Process
Vinyl Wrapping: The Step-by-Step Guide
Vehicle vinyl wrapping is a popular way to give your car a new look or promote your business. Vinyl wraps are made of high-quality, adhesive-backed vinyl that can be applied to any smooth surface. In this post, we will take you through the step-by-step process of vinyl wrapping your vehicle.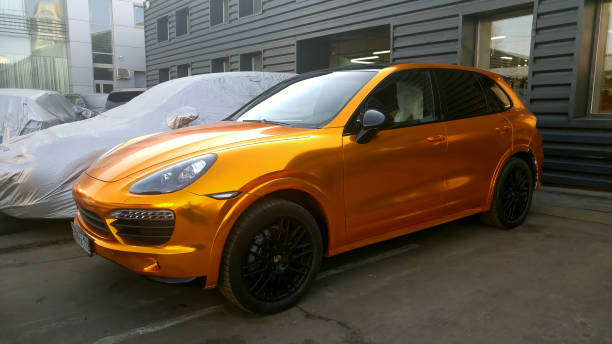 Table of Contents
1. Preparation
Before you begin the vinyl wrapping process, you need to make sure your vehicle is completely clean and dry. This will ensure that the vinyl adheres properly and lasts as long as possible.
You will also need to remove any trim or emblems from the vehicle that may interfere with the vinyl application process. If you are not comfortable removing these yourself, it is best to have a professional do it.
2. Measuring and Cutting the Vinyl
The vinyl must be measured and cut to fit the specific make and model of your car. This is typically done using computer software that allows for precise measurements and cuts. Once the vinyl has been cut, it is laid out on a table or flat surface and inspected for any imperfections or defects.
3. Cleaning the Surface
Before the vinyl can be applied, the surface of the vehicle must be thoroughly cleaned and dried. Any dirt, debris, or oils can prevent the vinyl from adhering properly, so it is important to be meticulous in this step.
Typically, a professional vinyl installer will use a combination of water, alcohol, and other cleaning agents to ensure that the surface is completely clean and free of any contaminants.
4. Applying the Vinyl
Once the surface is clean and dry, the vinyl can be applied. This is typically done using a heat gun and a squeegee. The heat gun is used to soften the vinyl and make it more pliable, which allows it to conform to the curves and contours of the vehicle.
The squeegee is used to smooth out any bubbles or wrinkles in the vinyl and ensure that it adheres properly to the surface. This process can be time-consuming and requires a great deal of skill and attention to detail.
5. Trimming the Excess Vinyl
After the vinyl has been applied, any excess vinyl is trimmed away using a sharp blade or knife. This is typically done around the edges of the vehicle, as well as any areas where the vinyl overlaps.
It is important to be very careful during this step to avoid damaging the vinyl or the surface of the vehicle.
6. Post-Installation Care
Once the vinyl has been applied and trimmed, it is important to take good care of it to ensure that it lasts as long as possible. This includes avoiding harsh chemicals or abrasives when cleaning the vehicle, and avoiding parking in direct sunlight for extended periods of time. It is also recommended to hand wash the vehicle rather than using an automated car wash, as the brushes and detergents used in these washes can damage the vinyl wrap.
Conclusion
Vinyl wrapping is a popular and effective way to enhance the appearance of a vehicle or promote a business. With proper care and installation, a vinyl wrap can last for several years and provide an excellent return on investment. If you are considering a vinyl wrap for your vehicle, be sure to choose a reputable installer who uses high-quality materials and follows industry best practices.
---